REVIEW: BATMAN BEYOND #1
AUTHOR: Ricky Church (Follow @RICHARDCHURCH16)
DATE: June 24, 2015



SYNOPSIS: At last, Batman Beyond gets his own ongoing series in THE definitive future of the DCU! But this isnít the Beyond you think you know! With the Justice League missing and without Bruce to guide him, this new Batman will need to explore this bizarre world on his own while fighting to raise humanity from an opponent thatís already won.

The heroes Batman knew have failed, the world he knew has been turned on its head, and every step he takes will lead him either toward finding home Ė or further down the road of disaster!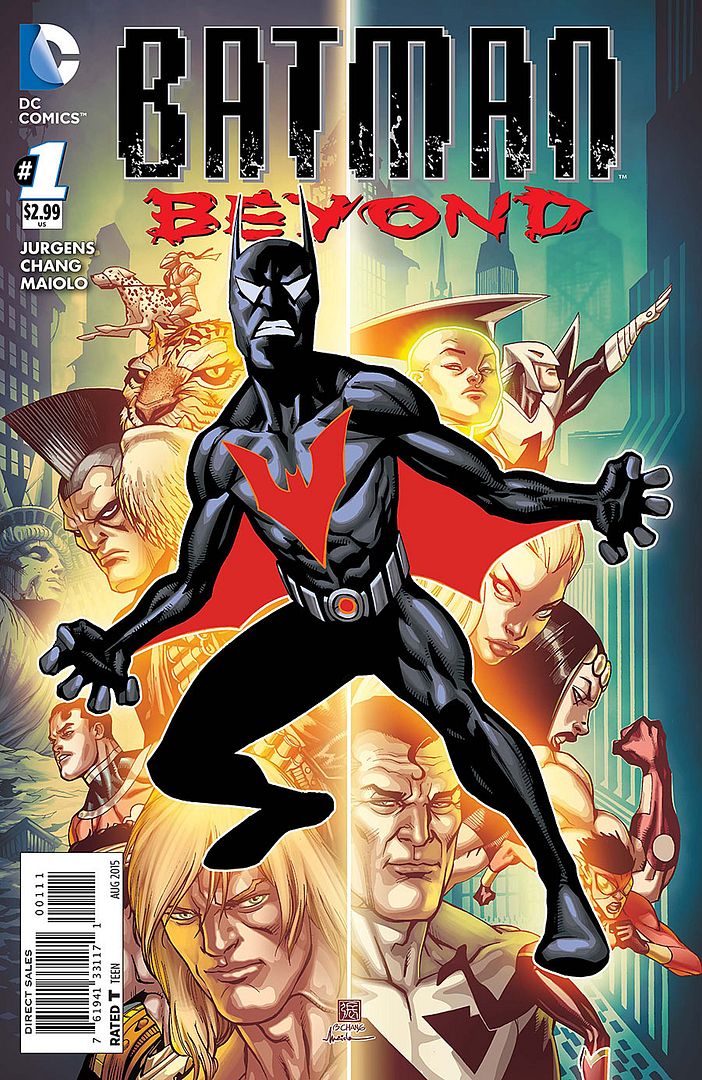 Over the last few years Batman Beyond has seen a newfound popularity in comics with a digital series continuing on from the animated series and, much more recently and significantly, Terry McGinnisí formal introduction into the DC Universe. In DCís event series Futureís End, Terry travelled back in time to prevent a disaster that would put the world in danger.
This serves as the precursor to the latest Batman Beyond series, but one doesnít need to read Futureís End to understand Batman Beyond #1. In fact, the start of the issue does a fairly good recap for those who didnít read Futureís End while wiping the slate completely clean as Batman heads to a future very different from the one Terry left due to his actions in the past.
The new Beyond direction is very interesting, especially considering it is no longer Terry under the mask. The post-apocalyptic world is a very different atmosphere for Batman Beyond, one that offers a lot of opportunities for new character dynamics and mysteries to uncover. Itís almost like a reverse Terminator situation, as if John Connor was propelled to the future to fight the Terminators and save humanity. This new world is very strange and dangerous, especially after Batmanís surprising encounter with a famous Justice League member.
Its also interesting DC is selling this future as the definitive future of the DC Universe rather than an alternate timeline or different Earth. Weíll see how long that lasts, but for now it puts a new spin on many of the stories currently being told in the other comics. It will be very intriguing to see how exactly many of the characters ended up where they are now, especially the aforementioned Justice Leaguer and another character whose revealed at the very end.
So far the new Batman Beyond series is an enjoyable read which doesnít require nearly as much baggage as other relaunches, offering a true jumping on point without much backstory for new readers. - Ricky Church
GRADE: A-

comments powered by