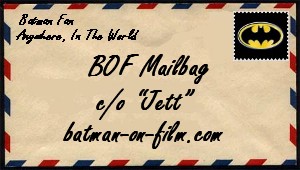 The Memorial Day '15 2015 BOF Mailbag
Author: Bill "Jett" Ramey (Follow @BATMANONFILM)
May 25, 2015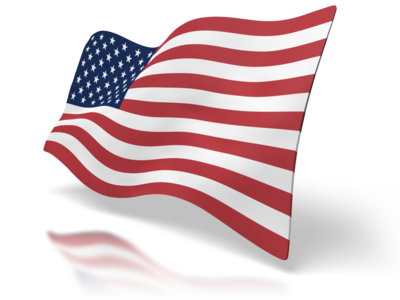 Happy Memorial Day 2015! For those participating, I hope you all are enjoying your day off. And more importantly, let's remember what this day is really about.
Below you will find the latest BOF Mailbag. Thanks for all the questions and keep them coming via EMAIL, BOF's FACEBOOK PAGE, or on BOF's TWITTER.
Also, please post your thoughts, feedback, and opinion in the COMMENTS SECTION below!
Now, on with this weekend's mailbag...
JETT SAYS: Adam, I'd say this Summer; probably in July around the time of Comic Con in San Diego. I suspect Warner Bros. will have a big panel with the cast director David Ayer there this year (and BATMAN v SUPERMAN as well).

Do you think it's possible that the next season of GOTHAM will flash-forward several years? With the talk of the series focusing on The Joker's origin, I think it be best to flash-forward and not necessarily show Batman, but maybe take it in the direction of "Gotham Central."

JETT SAYS: Karle, I interviewed showrunner Bruno Heller at Comic Con in San Diego last year and asked him point-blank if GOTHAM would "flash-forward" into the future during its run. And he told me, unequivocally, that that wasn't happening. Thus, I'd say the answer to your question is, well, it ain't going to happen.

Look, as a diehard, lifelong fan of Batman for nearly a half century, I think the fact that I don't really like GOTHAM is rather telling. Truth be told, I haven't watched a full episode of the series after its mid-season break a few months ago. On the other hand, didn't miss an episode of THE FLASH, I ZOMBIE, or even CONSTANTINE (#SAVECONSTANTINE) this past TV year.

Jett, I may have missed the news. I watched MAD MAX: FURY ROAD and there was no BATMAN v SUPERMAN trailer attached to it. Was there a change in the marketing?

JETT SAYS: No. A trailer being "attached" to a film is sort of a misnomer nowadays. Basically, it's up to theaters which trailers they show before films. Personally, I saw it before THE AVENGERS: AGE OF ULTRON. Also, it worth noting that more people see a trailer for a film online than in a theater; that's why they're usually released online first or simultaneously today.

JETT SAYS: Based on the fact that the new DCCU Batman – "Batfleck" – is in his mid-40s and has been Batmanning for some time, it's always been safe to assume that there's also been a Robin (or three) and one of them died in the line of duty. Furthermore, since director Zack Snyder's version of Batman on film – again, "Batfleck" – was inspired tremendously by Frank Miller's THE DARK KNIGHT RETURNS, I'd say it's a given that a dead Robin exists (or at least used to) in the DCCU.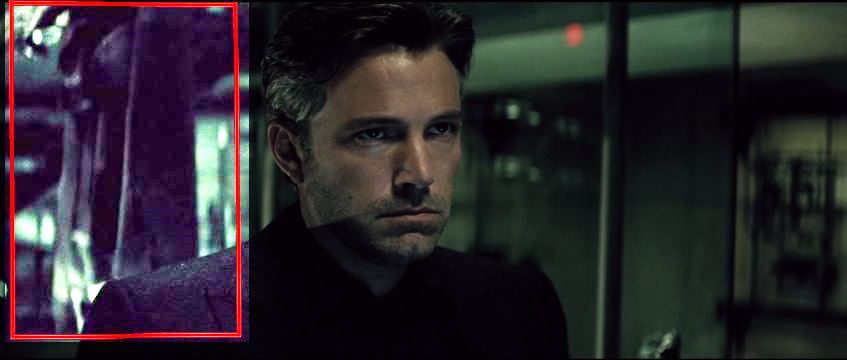 With that said, which Robin will it be? I'm sure fans simply assume that it's Jason Todd because he's basically the only Robin to die in the line of duty (I don't count Stephanie Brown, sorry). However, does the mainstream audience – who will make up the majority of the BvS audience by far – even know who the hell Jason Todd is? Dick Grayson, on the other hand, is without a doubt the most famous Robin ever and, if were dead (murdered by The Joker?), would definitely have a bigger emotional impact on the audience.
We shall see!
Do you think we will get any casting announcements for WONDER WOMAN at SDCC '15?
JETT SAYS: Chance, I'd say that Warner Bros. will spotlight BvS and SUICIDE SQUAD in San Diego this July. Now, they might issue a press release about WONDER WOMAN while the convention is taking place, but I don't expect some big announcement on stage in Hall H or anything.
Did Warner Bros. want The Riddler and The Penguin in THE DARK KNIGHT RISES?
JETT SAYS: I don't know about The Penguin, but they "suggested" to Chris Nolan The Riddler for his third Batman film and wanted Leonardo DiCaprio to play the character.
When it comes to The Penguin, I thought Chris Nolan could've worked the character into THE DARK KNIGHT in a minor role as one of Gotham's mobsters like Maroni, The Chechen, etc. I don't know why Chris was so adverse to using the character, but that ship's sailed now anyway.
JETT SAYS: Well, I'm going to assume that it's one main story told over the course of two films based on the titles.
Do you have any strong intel regarding when will we get a proper BATMAN v SUPERMAN trailer? What I mean is a full trailer, not another teaser like the one we got in April.
JETT SAYS: When it comes to length, that was a "full trailer;" but I get what you mean as it was a total tease for the film. I'm thinking that the next trailer will probably drop later in the year during the Holiday movie season. Now, they could release something to coincide with SDCC '15, but I'm not counting on it. The end of the year to start the big marketing/publicity push makes the most sense to me.
Any ideas or hopes for what kind of extras we get in the Blu-ray? Also do you know if there will be a novelization of the movie, and who will write it?
JETT SAYS: I'm assuming you're referring to BATMAN v SUPERMAN and not SUICIDE SQUAD, right? I don't know what kind of "extras" will be included with the home video release (and frankly, I'm totally focused on the theatrical release which has yet to happen), but Zack Snyder is more into that sort of stuff than Chris Nolan. As a far as a novelization, I'm going to assume that there will be one, though I have no idea who will write it.
Which of the many "Anti-Batman" villains do you think would be best-suited to face Batman on film?
JETT SAYS: Matthew, The Wrath comes to my mind first. To me, he's the definitive anti-Batman and would work well, in my opinion, in a live-action film. Anyone else have an another suggestion? If so, please post in the comments section below!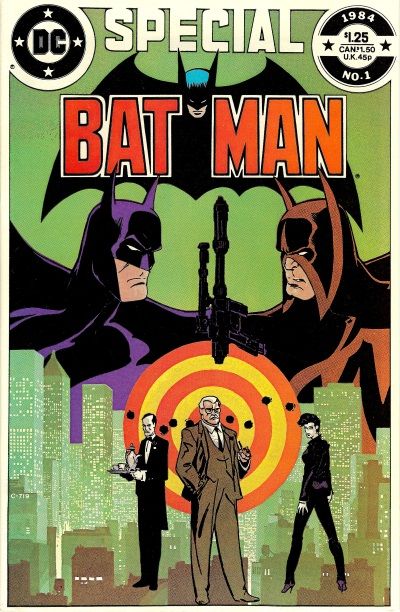 A life-long Batman fan, Bill "Jett" Ramey
is the founder of BATMAN-ON-FILM.COM.
He likes Elvis, Rock-N-Roll,
The University of Texas, cold beer,
Dallas Cowboys Football, and of course...
THE BATMAN!
He resides in the GREAT state of TEXAS with his lovely wife, three kids, and two Boston Terriers.

comments powered by