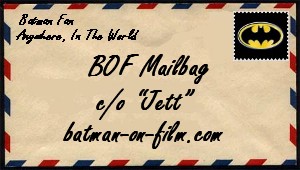 BOF Mailbag for 12/7/14
Author: Bill "Jett" Ramey (Follow @BATMANONFILM)
December 7, 2014

Here's the latest BOF Mailbag. Thanks for all the questions and keep them coming via EMAIL, BOF's FACEBOOK PAGE, or on BOF's TWITTER.
Jett, I find it amazing that there was not one single spy pic taken of Ben Affleck in the Batsuit the entire time BATMAN v SUPERMAN was filming! To what do you attribute that? (via email)
JETT SAYS: Stephen, is that just wonderful though? I know that not getting a crappy cell phone pic of Batfleck while filming has some fanboy's panties in a wad, but isn't that wonderful too?! ANYWAY…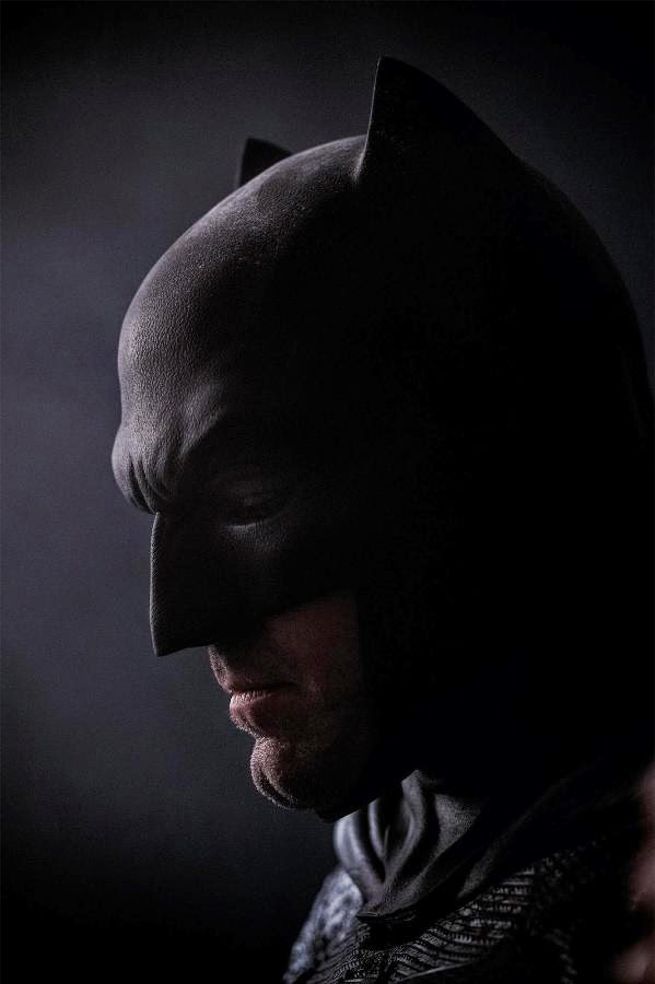 Ben Affleck as Batman in BATMAN v SUPERMAN: DAWN OF JUSTICE
I think the answer to your question consists of two factors. One, it's very likely that most of Affleck's scenes as Batman were filmed on the soundstages at that studio in suburban Detroit. Secondly, whenever he (or his stunt double) filmed on location, security was tighter than Granny's girdle.
JETT SAYS: I guess my initial, gut reaction is why? RETURNS's sequel -- THE DARK KNIGHT STRIKES AGAIN – sucked to high heaven. With that said, if Scott Synder is on board, then I'm down with it. The rumored premise is interesting: A middle-age Carrie Kelley picking her successor. Chalk me up as looking forward to seeing what happens with this project.
What villain do you want in the Wonder Woman movie?
JETT SAYS: Chance, I'm not really sure if I want to see a comic book supervillain in the film, so I don't think I can answer your question properly. However, what I've LONG wanted in a Wonder Woman film was/is for it to be a World War II period piece – and I've been saying that WAY before CAPTAIN AMERICA: THE FIRST AVENGER was released. Also, I'm still of the mind that the DCCU's "Amazons" will somehow be tied to those ancient Kryptonian astronauts/explorers who we know visited Earth hundreds of thousands of years ago according to MAN OF STEEL.
Could SUICIDE SQUAD serve as an origin story for The Joker
JETT SAYS: Nope. This Joker – who will be portrayed by Oscar winner and 30 Seconds From Mars frontman Jared Leto – will, like Ben Affleck's Batman, be "established." I'm quite sure that once the DCCU commences, Batfleck and the Leto-Joker will have already butted heads many times.
Hey Bill! Originally, you thought that Wonder Woman would be in 20 to 25% of BvS – do you still think so? Do you think there will be anymore cast/character surprises – like Jim Gordon being in the film? How long will post-production take and will the film be finished by SDCC '15?
JETT SAYS: Got a few questions there don't you Glenn? OK, let me rapid-fire answer these…
One, I never gave a "percentage" on how much Gal Gadot's Wonder Women will be in BvS – I've always said that I thought it would be an extended cameo-esque type of role. Two, Probably – though I think we'd know already know if Gordon was in this film. Three, I'm sure post will take a LONG time – probably throughout 2015 – and the film will not be totally completed by SDCC '15.
JETT SAYS: It wouldn't surprise me in the least if something that will be in the JL film was lensed during the BvS shoot. However, I'd say probably not – I think they focused on this film only. Plus, the JL script isn't complete – though I'm sure Synder/Terrio/Goyer/Affleck know where they are going with that movie.
OK Jett, who/what do you think will prompt Ben Affeck to deliver the famous "I'm BATMAN!" line?
JETT SAYS: Cameron, I don't know, but it's GOT to be in the film, right?
In light of Jared Leto's casting as The Joker, which comic book representation of the character is your favorite> Which do you want to see in SUICIDE SQUAD?
JETT SAYS: Hmm, there're several versions of The Joker that I like. I'd say that my fave takes on the character are…
The Joker from BATMAN #1 (vol. 1); Heath Ledger's Joker from THE DARK KNIGHT; The Joker from THE DARK KNIGHT RETURNS by Frank Miller; Cesar Romero's Joker from BATMAN 60s TV series; The Joker in the 70s comics by O'Neil/Adams and Englehart/Rogers; The Joker from BATMAN: THE ANIMATED SERIES; and, The Joker from the New 52 by Snyder/Capullo.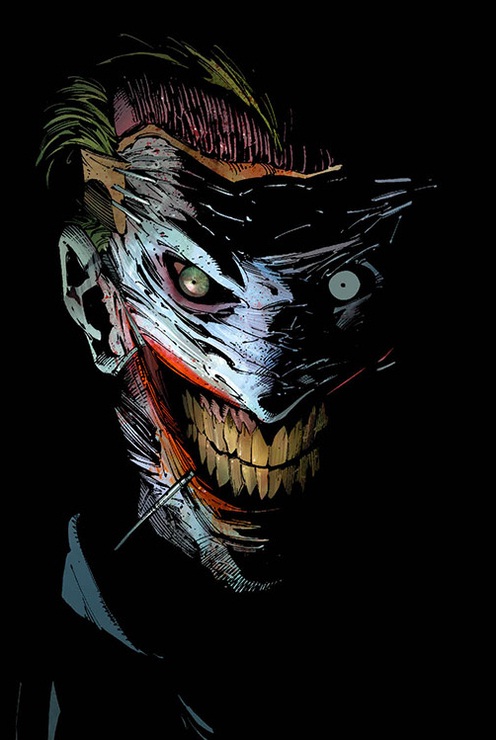 Do you think Will Smith's Deadshot will appear in a solo Batman film?
JETT SAYS: Tom, I doubt it. I think he'll headline the SUICIDE SQUAD film series. I think that the next solo Batman film will feature Batfleck vs. the Leto-Joker.
I find it odd that the first DC film to be released following BATMAN v SUPERMAN is going to be SUICIDE SQUAD, from a world-building (or DCCU narrative) standpoint. Why do you think it's the ideal follow-up to DAWN OF JUSTICE instead of, say, a film about another prominent JL member? Thanks.
JETT SAYS: Warner Bros. is going to do this different from the way that Marvel films did when creating the MCU. Frankly, SUICIDE SQUAD is a good follow-up because it's going to have a strong Batman vibe, if you will. And Batman is WB's bell cow when it comes to selling the DCCU. Why do you think they're including The Joker in the film? It's like having Batman in is without having Batman in it – you know what I'm saying? And personally, as someone who has long been a proponent of a Suicide Squad movie, I'm very happy that they're going that route instead of an Aquaman or a Wonder Woman film. Those characters will spring out of JUSTICE LEAGUE.
If it turns out that we get a Carrie Kelly Robin in this BATMAN v SUPERMAN, is it not a bit frustrating that we will have a female Robin done justice before we ever see a good Dick, Tim, or Damien as Robin? It's just annoying to me that a Robin who was in a single Batman story gets a film treatment over a character that spans over 70 years of the mythos. Also, does Frank Miller consulting on this film concern you that Snyder is taking too much influence from THE DARK KNIGHT RETURNS – especially after Miller's comments about the Nolan movies?
JETT SAYS: Mance, let me take on the "Frank Miller is consulting on BvS" stuff first. I can't say a lot due to off the record conversations, but I can say that one shouldn't read too much into Miller's influence as a "consultant." Read between the lines bro, OK?
With that said Mance, there's no doubt in my mind that Mr. Miller's THE DARK KNIGHT RETURNS is playing a HUGE role on how this Batman will be portrayed – not only in BvS, but in the DCCU as well. Look, Zack Snyder told my personally at a party at SDCC '10 that making a film version of TDKReturns was a goal of his – "after Chris [Nolan] is done with Batman, of course" he said to me. I personally think that BvS and the two Justice League films he'll direct is his chance to do just that – or as close as possible.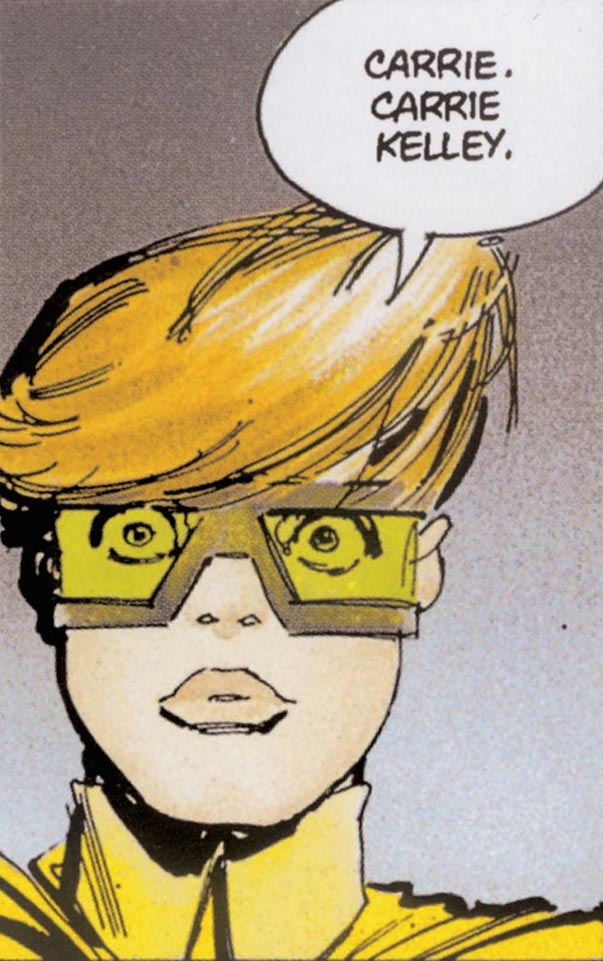 As far as the character of Robin getting its due and "justice" on film, I'd say that the portrayal of Robin in BATMAN FOREVER was done quite well. Also, you got the Nolan version of Robin in the form of John Blake in THE DARK KNIGHT RISES. But I get what you're saying Mance. However, maybe the next solo Batfilm with Batfleck will take place before the events of BvS and explain why there's a sacred Robin costume on display in The Batcave and why Bruce Wayne is on his third (or maybe fourth) Robin in Carrie Kelley?
The BvS teaser trailer…WHEN?! I feel Batman isn't in the film as much as people thought.
JETT SAYS: William (A great, strong name BTW!), as I've said many times in regards to the first BvS teaser trailer, I know it's done and ready to roll. What I don't know is when it'll actually be released. My guess has always been that it'll be attached to the new HOBBIT movie and be released online at the same time. Hell, if Disney can release a teaser for their new STAR WARS movie 13 months out from release, then my good friends at Warner Bros. can do the same for BvS which is only 15 months away from hitting theaters. And I think Batman is in BvS A LOT.
Hi Jett! Can we expect a Batman cameo (or name drop) in SUICIDE SQUAD?
JETT SAYS: Sean, there's no way in HELL that Batman will not be mentioned in SUICIDE SQUAD. A cameo be Batfleck? I'm not so sure…but you never know.
JETT SAYS: I don't think we'll see The Joker in BvS. Will he be mentioned, I'd say that the likelihood of that occurring is VERY high.
Bill, I've been with you since the beginning. What's BOF's legacy – or what do you think it'll be? (via email)
JETT SAYS: BOF's legacy? I can't say I haven't thought of that before since I am writing a book about both Batman On Film and the history of Batman on film. I'd say that BOF's legacy – or at least this is what I hope it'll be – is that it was a conduit between fans and a major movie studio and it had a small influence on what that studio did with Batman on film. In other words, BOF gave Batman fans a voice when it came to WB's plans for the cinematic future of Batman. I'm not sure that something like that happened before BOF, but I know it'll probably never happen again. Also, I hope I was a pretty good representative for all the good Batman fans out there and showed Warner Bros. and other influential people that most Batman fans are not the stereotypical fanboy.
With regards to a permawhite or a non-permawhite Joker, how would feel if the how & why of his skin color/condition is not even referred to, The Joker is just as he appears no questions asked. Have any of the "Friends Of BOF" given you a description of the BvS teaser? (via email)
JETT SAYS: Dave, I think The Joker existing without any sort of explanation for his looks or his origin is exactly the way to go. I think whether or not he's "permawhite" should be totally ambiguous and left for the audience to interpret any way they want. As far as your second question, the answer is yes.
Bill, what's missing from your Batman collection that you desperately want? What's the most prized possession in your collection? Thanks for all the hard work over the years – I've been with you since 2002! (via email)
JETT SAYS: I don't have BATMAN: THE ANIMATED series as a box set. I didn't get it when it was released on DVD several years ago, but now I'm kinda hoping it gets released as a Blu-ray set sometime soon. Also, I need to update my book collection with several TPB's of various storylines – like the Scott Snyder/Gregg Capullo run on BATMAN for example. As far as my most prized possession, I've been asked this before and the answer is still the same: A handwritten thank you note from Christopher Nolan on his own personal stationary. I'd also say that many of my Batman "prized possessions" are not material and can't be displayed on my office. For example, being friends with Michael Uslan; getting a text from Chris Nolan and Emma Thomas saying that they hoped I liked THE DARK KNIGHT RISES after the film's premiere; attending the premieres of "The Dark Knight Trilogy," and actually being on the set of a Batman film. "Prized possessions" indeed.
A life-long Batman fan, Bill "Jett" Ramey
is the founder of BATMAN-ON-FILM.COM.
He likes Elvis, Rock-N-Roll,
The University of Texas, cold beer,
Dallas Cowboys Football, and of course...
THE BATMAN!
He resides in the GREAT state of TEXAS with his lovely wife, three kids, and two Boston Terriers.



comments powered by