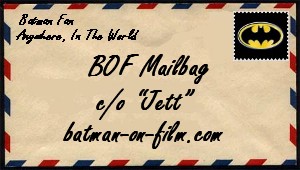 "The BOF Mailbag" - November 16, 2014
Author: Bill "Jett" Ramey (Follow @BATMANONFILM)
Novemember 16, 2014

It's been a couple of weeks and we haven't had a Bat-Q and A since Halloween, so below you'll find the latest BOF Mailbag.
Also, thanks for all the questions and keep them coming via EMAIL, BOF's FACEBOOK PAGE, or on BOF's TWITTER.
Jett, I think you are being too hard on GOTHAM. How can you sing the praises of the 1960s Adam West series [BATMAN] on BOF and criticize GOTHAM. I think it's really good. (via email)
JETT SAYS: I think GOTHAM is getting better – slowly. Look I wanted – and still want – to like GOTHAM. However, I'm not going to shower it was praise just because it's "Batman." Frankly, it's got some issues with tone, silly dialogue, and wooden acting. But like I said, it's getting better and I hope that trend continues.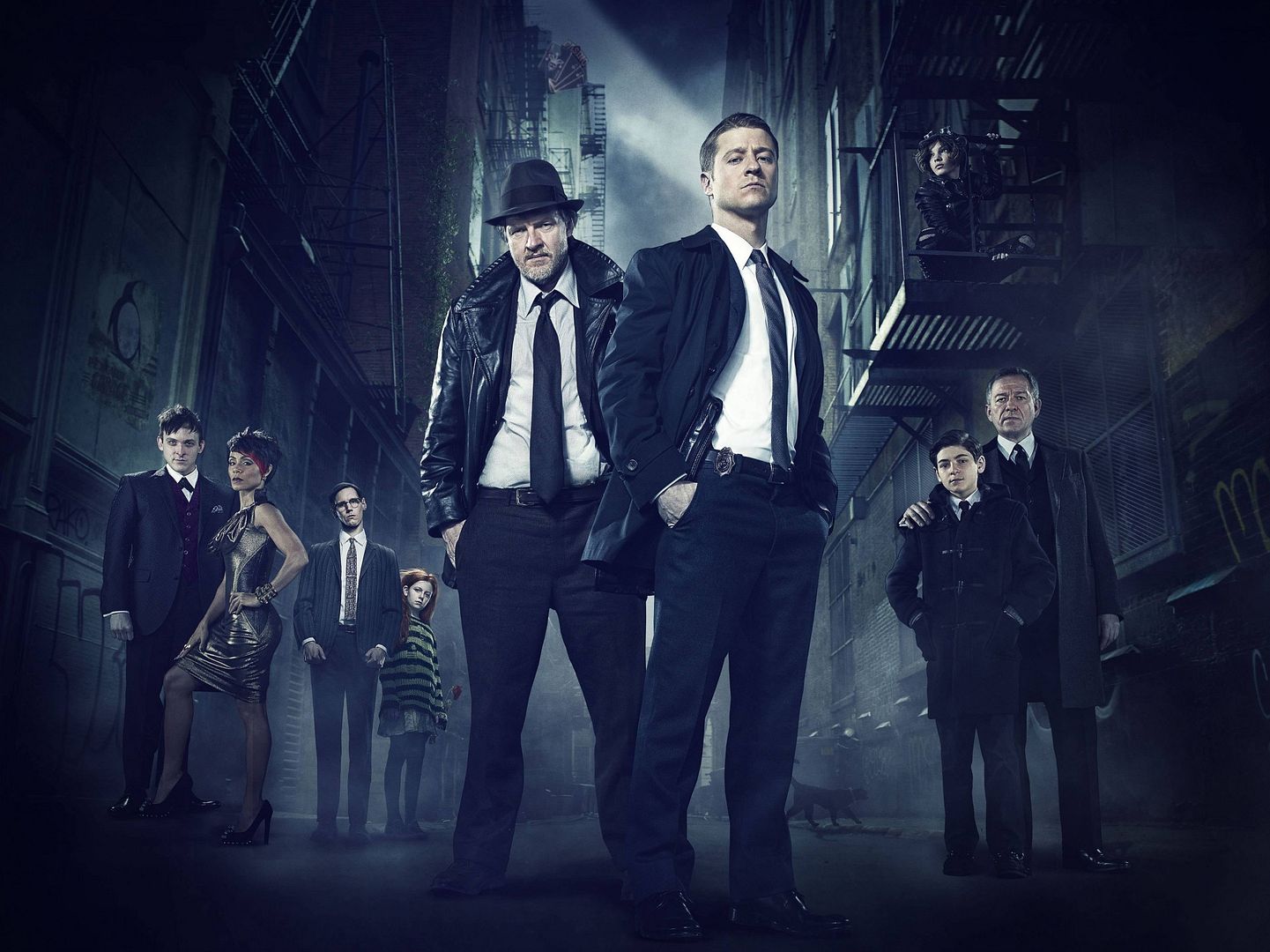 As far as the 60s BATMAN TV series, I'll admit that my fondness for it comes from the fact that it was my gateway into the world of Batman. I've also said that the Adam West Batman isn't "My Batman" and I much prefer the dark and serious version of the character. But no one can dismiss the historical importance of that TV series. It not only made A LOT of people, like me, Batman fans, but it also pretty much saved the character of Batman from extinction in the mid-60s. And despite the campiness/silliness of the show, it's pretty brilliant in its own way.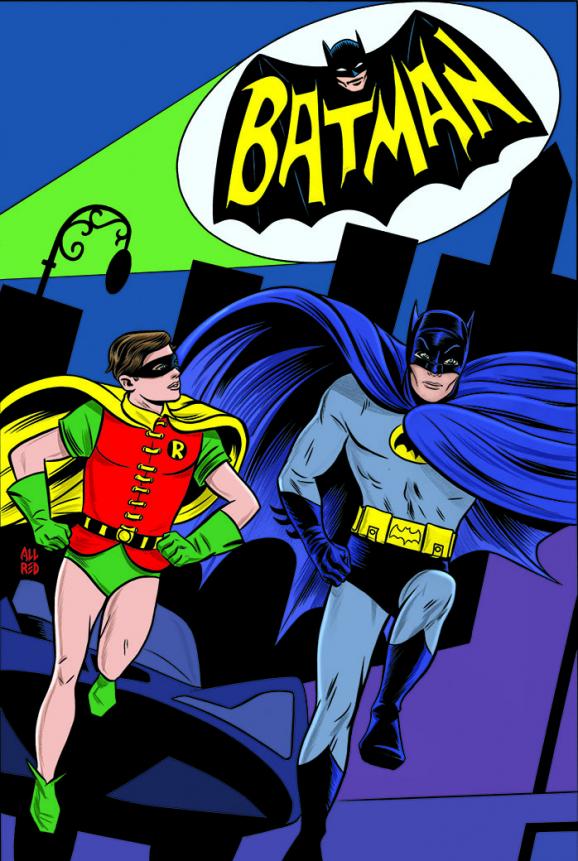 Bill, since we know that Harley Quinn is definitely in SUICIDE SQUAD and The Joker is allegedly going to make an appearance, do you think we'll see Batman in the film? And if so, do you want him included? Thanks for all you do – been reading since 2002! (via email)
JETT SAYS: Thanks for the nice words and for reading BOF Paul! As far as your question, I do think it's possible for Ben Affleck to make a very small cameo appearance as Batman in SUICIDE SQUAD. However, I don't think it'll end up happening. Now, I think it's very likely that he'll be mentioned. If you've got Harley and The Joker – who is Batman's most famous adversary – I don't know how Batman can be totally ignored. So if I had to guess, I'd say Batman will be mentioned, but won't physically be in the film.
To the second part of your question – would I want him included in SUICIDE SQUAD – I'd prefer him to simply be mentioned and not have a cameo in the movie. I think that sort of stuff is on the gimmicky side and I hope it's kept out of the DCU films. I also don't want to see end of credits scenes ala the Marvel films in any DCU film as well as I find those things forced, contrived, and…well…gimmicky.
Do you think that David Ayer Suicide Squad movie will be par with END OF WATCH, FURY, or SABOTAGE?
JETT SAYS: Probably Adam – I think that's why Warner Bros. went after him for this project. What's going to be interesting – at least to me – is how much they tie this film into the new Batman on film universe since the film is allegedly featuring Harley Quinn and The Joker (which I think will end up being a cameo/very small role).
JETT SAYS: From what I've been told, they are basically done in Detroit and are currently filming in Chicago. I believe they are going to do some filming in Arizona for a really wild scene and overall, they should be done before the end of the year.
I have a couple of questions but you don't have to answer any particular one. 1) A recent podcast I listen to the hosts were quite happy with the WB DC announcement but they wondered if WB had finally found their version of Kevin Feige because they hope that WB would hire an experienced producer with a love & understanding for these characters. Have you heard if WB has found someone to fill that role? 2) I heard your recent guest appearance on the Holy Batcast podcast and I was interested to know why you thought WB would put the cart before the horse and hire actors before hiring a Director? Do you think they've already consulted with Directors because what Auteur would want to direct a film in which they didn't have a say in who was cast? (via email)
JETT SAYS: 1) I think that Zack Snyder and David Goyer combined are pretty much WB/DC's "Kevin Feige." The thing is Dave – and many people just don't understand it for some reason – is that Warner Bros. and Marvel Films are two completely different entities run entirely totally different ways. Kevin Tsujihara is in charge of Warner Bros. Pictures and Kevin Feige is in charge of Marvel Films (and yes, I know that they are ultimately owned by Disney). WB is in the business of making films; Marvel Films is in the business of making movies based on the Marvel Comic characters they own/have the rights to. Warner can continue on without DC movies; Marvel Films would die if it couldn't make Marvel Comics movies. So basically, the team of Snyder/Goyer (especially now Snyder) is as close as it'll come to having a "Feige" overseeing DC on film for WB.
2) Yeah, I do have an issue with hiring actors and setting release dates for films before a filmmaker is attached to a project. Is it a detriment for a film? Probably not – but it's certainly not a positive. I guess I prefer the way that "The Dark Knight Trilogy" was created where a filmmaker with vision and passion for a character was hired and he was allowed to do his thing.
With reports of Joel Schumacher writing a comic series of his curtailed Batman trilogy, what other abandoned Bat-projects would you like to see get a chance to be see in a similar treatment?
JETT SAYS: Hmm…good question Matthew. The Darren Aronofsky/Frank Miller BATMAN: YEAR ONE project comes to mind first. That was one F'ed-up take on Batman's origin HaHaHa!
How much do you know or is able to tell us about Jared Leto as the potential Joker? I simply find the idea of Joker coming first in the SUICIDE SQUAD film BRILLANT! Different take and seriously Batman-independent role?
JETT SAYS: Jorge, just the idea that Warner Bros., David Ayer, and Zack Snyder (and I think we can include Ben Affleck in there too) are going after an actor of Leto's caliber speaks volumes. They are interested in top-notch actors for these DC films which in terms tells me that they want to create quality movies. Personally, I think that Jared Leto is a brilliant actor (Doubt me? Watch DALLAS BUYERS CLUB!) and would make one hell of a Joker.
Also, I'm on board with anything that freaks out and causes fanboys to have meltdowns. Hell, they are already trippin' online with nonsense such as "Teh Leto is too young! (he's older than Ben Affleck) Teh Leto played a tranny with AIDS! (for which he won an Oscar) Teh Leto sux!" nonsense. That asinine behavior is both maddening and fascinating! ANYWAY…
If I had to guess, Leto – or whoever ends up getting the part – will sign a 3 picture deal which includes at least one appearance in the next solo Batman film alongside Ben Affleck.
What would you like to see Chris Nolan direct next? I would like to see him direct a James Bond movie, a Star Wars movie, Indiana Jones, or Frankenstein. Given his style I think he would do a great job.
JETT SAYS: Bond, James Bond.
If I were a betting man, I'd put down some money that Chris will one day direct a Bond film. I know he's a big Bond fan and such a project is right in his wheelhouse.
With you mentioning Frankenstein, I'd also love to see him do a horror picture. I'm not keen on him doing a Star Wars movie personally.
What's your favorite movie? Is it one of the Nolan Batman movies or is it something else?
JETT SAYS: Gabe, my favorite movie is BATMAN BEGINS because it means more to me personally than all the films I've seen in my 49 years – though I was moved emotionally more by THE DARK KNIGHT RISES. A close second to BEGINS would be SUPERMAN: THE MOVIE. And I'm a huge fan of the non-comic book films THE GODFATHER (1 and 2), TOMBSTONE, FARGO (You betcha!), SMOKEY AND THE BANDIT (Diablo Sandwich!) and FRIDAY ("You know how much money you can get from a slip and fall in a sto?!").
What are your thoughts about a possible "Crisis on Infinite Earths" where the DC Cinematic Universe and TV Universe come together?
JETT SAYS: Dusty, I have ZERO interest in that sort of thing and, quite frankly, it'll never happen. I'm sure that fans who like the idea of a live-action DC "Multiverse" hope it actually comes to fruition – Geoff Johns and Jim Lee certainly "fan" (pun intended) those flames. But ultimately, DC on film and DC on TV will remain separate – as they should.
The mailbag continues after the jump!

What is your favorite single bit of score from any of the Batman movies? Mine is the score playing at the end of BATMAN '89 after the Batsignal is turned on for the first time.
JETT SAYS: Rob, I don't know if I have a favorite single, and small, snippet of Batman score music from any of the films – though the one you dig is quite good. My favorite pieces of music from the Batman films would be the opening theme of BATMAN '89, the opening them from BATMAN FOREVER (sorry, I like it), and the closing theme from THE DARK KNIGHT. Oh yeah, I LOVE this as it reminds me of my childhood and becoming a Batman fan…
I'm dying to read this Joel Schumacher comic version of his vision for his Batman on film trilogy (haters can hate, but I still respect the guy as I loved BATMAN FOREVER back then). When will this hit the shelves?
JETT SAYS: Travis, I'm with you, totally. While I'm sure Mr. Schumacher will have inject some revisionist history into his comic book story, it'll certainly be interesting to see what might have happened if he had got to do 3 films. In all fairness, the tone of both BATMAN FOREVER (which I personally like) and BATMAN AND ROBIN (Yikes!) was due to a directive from Warner Bros. – especially the latter.
OK, one more question Jett. I firmly believe that BvS would be better off if they held out a little longer. On BOF, you were rooting for a July 2016 release date. I TOTALY agree with you. Now that Robert Downey, Jr. is confirmed for CAPTAIN AMERICA 3, I think it's sort of lame for these films to be anywhere near each other. I also think they should hold off on the trailer. As anxious as I am to see it, wouldn't it be wiser to hold that 'til San Diego Comic Con? Your thoughts?
JETT SAYS: Adam, I do think that moving the release date three times is rather lame. I think that Warner Bros. dropped the ball by moving it to that May 6, 2016 date, knowing that Marvel had already secured that spot for one of those films. I don't know if it was arrogance or sheer foolishness on their part.
As far as the March 25th date, I'm now totally OK with it. Would I have liked a July 2016 date? Sure – it worked well for THE DARK KNIGHT and THE DARK KNIGHT RISES. However, the Summer movie season now basically begins in early April – what's wrong with moving it back a week or so and starting a little earlier? Really, BvS has the chance to coming out guns-a-blazin' and make the first – and maybe the most memorable – impact of all the Summer '16 films.
Finally, in regards to the first teaser, I know it's done and ready to drop. When that will happen, I have no idea. Releasing it along with the new HOBBIT film in December was pure speculation on my part. I think waiting until July and Comic Con – only 8 months out from release – is probably too late. Plus, they'll be doing something rather big for BvS at SDCC '15 I'm sure – much more than a simple trailer release.
When does filming on BATMAN v SUPERMAN wrap?
JETT SAYS: Chance, my BvS insider "Shoeless" told me last week that filming in Detroit is basically done and that all filming will be finished before the traditional Holiday break.
Hey Bill, thanks for all the hard work you do on this site! When do you think Zack Snyder will begin working on JUSTICE LEAGUE? Do you think we could get a full trailer for BvS along with THE AVENGERS 2? And finally, I heard it's hard to get tickets for Comic con. With a big emphasis on BvS, will it even be harder to get tix for next July? I'm a San Diego newbie! Thanks again sir!
JETT SAYS: Glen, JUSTICE LEAGUE, PART 1 will be released on November 12, 2017. I figure that Snyder will finish post on BvS during the first half of 2015 and probably not go to work on JL1 until early 2016.
As far as a BvS trailer being tied to THE AVENGERS 2 in May of 2015, that's certainly a strong possibility.
And if you're planning to go to Comic Con in San Diego next year, you gotta be sure you stay on the ball. Tickets are hard to get and there's a monotonous process in terms of securing them. Luckily, I've been on the press list for years now, so I get in that way – though I had to resubmit my press credentials recently to be OK'ed for 2015. *fingers crossed*
A life-long Batman fan, Bill "Jett" Ramey
is the founder of BATMAN-ON-FILM.COM.
He likes Elvis, Rock-N-Roll,
The University of Texas, cold beer,
Dallas Cowboys Football, and of course...
THE BATMAN!
He resides in the GREAT state of TEXAS with his lovely wife, three kids, and two Boston Terriers.



comments powered by